INSPIRE
A HEALTHIER WORKFORCE
INSPIRE
EMPLOYEE ENGAGEMENT
HEALTHYOU is a leading corporate wellness company offering employers OUTCOME-BASED WELLNESS PROGRAMS designed to improve the health of their employees while controlling rising healthcare costs. Our mission is to ENGAGE, INFORM, INSPIRE and ENRICH the health of every employee we serve.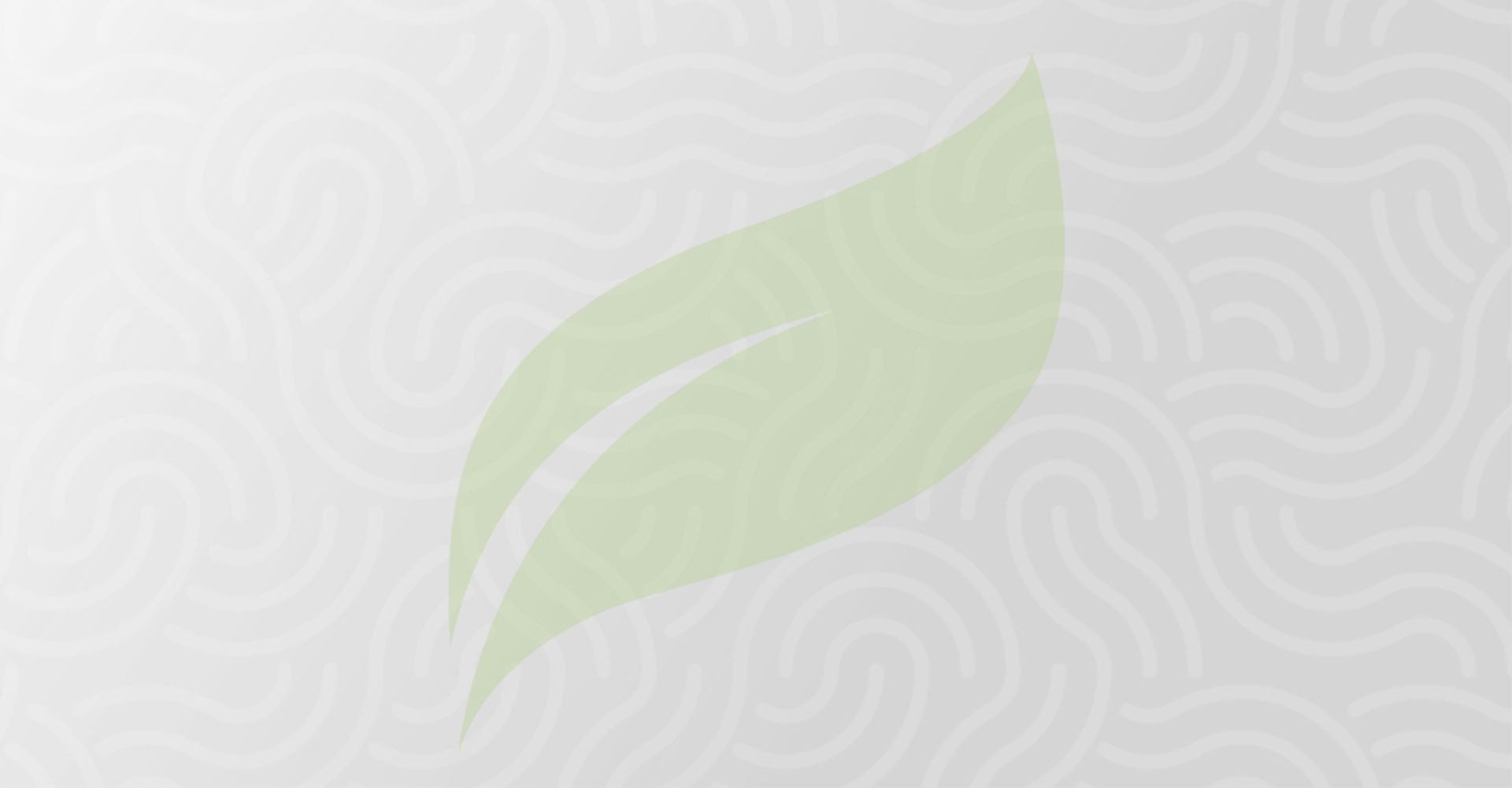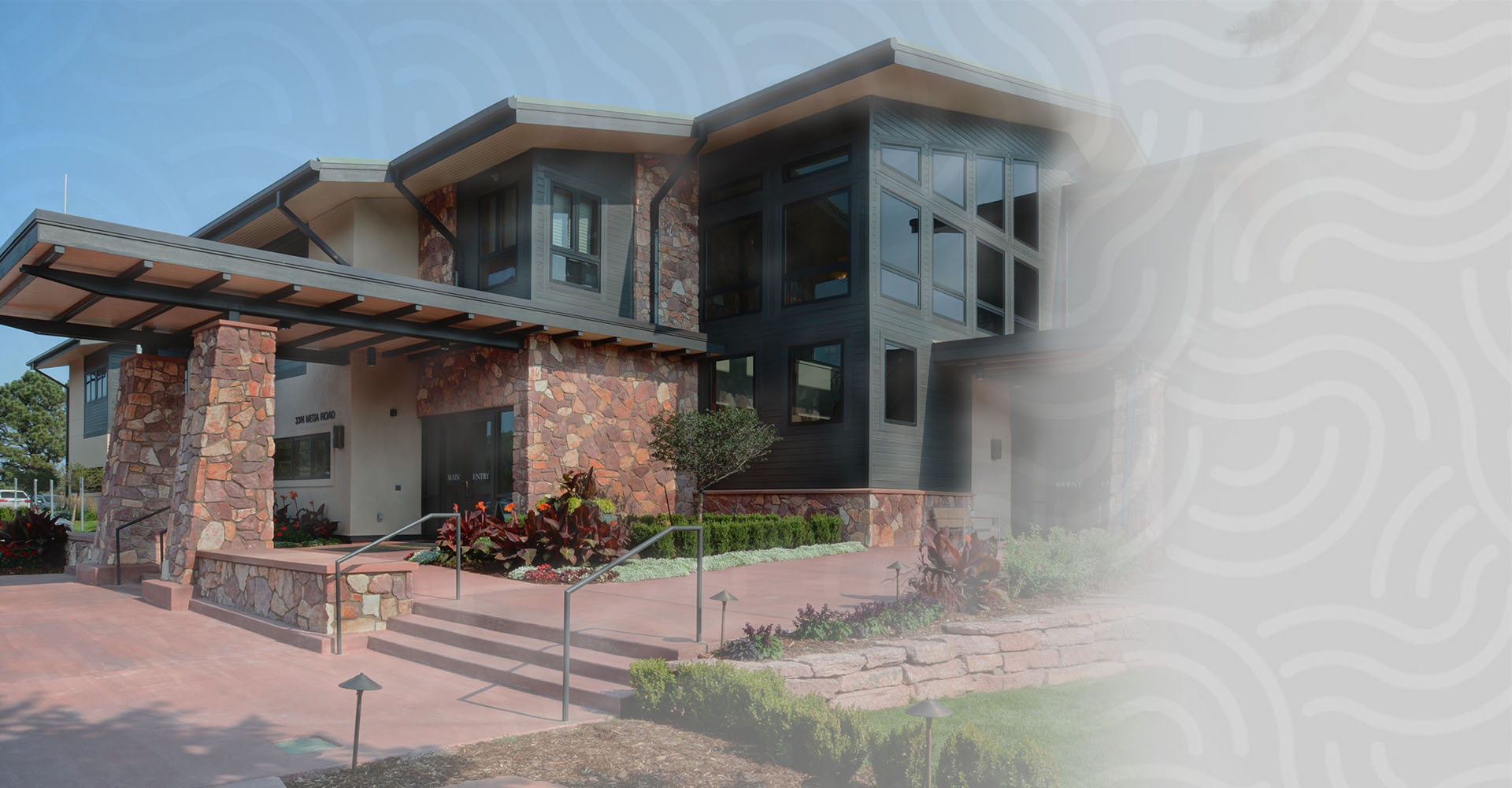 WHO WE ARE
Headquartered in Colorado Springs, Colorado, HealthYou was established in 2011 to offer an innovative solution to employers seeking programs and tools to improve the health of their employees while influencing rising healthcare costs.
Today the company is an all-inclusive corporate wellness partner for companies with 100+ employees to administer their workplace wellness programs.
We provide our clients integrated and comprehensive corporate wellness programs to promote and support healthy and productive employees. Clients design and tailor their wellness programs with these offerings:
Well-being surveys
On-site biometric health screenings
Health coaching services
Interactive employee wellness portals
Comprehensive and actionable data analytics
Employee educational programs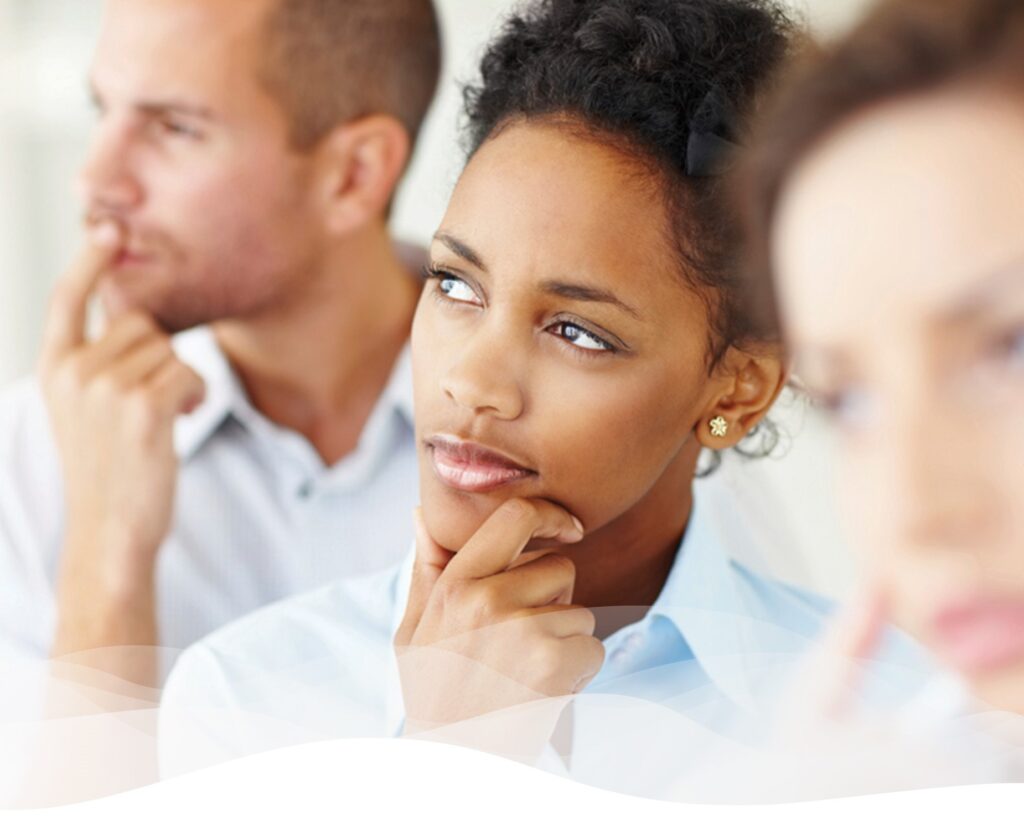 CONSIDERING A WELLNESS PROGRAM FOR YOUR COMPANY?
A well-planned employee wellness program is a powerful tool that can make employees healthier through a collection of activities and services aimed to help employees feel and perform at their best.
As an all-inclusive corporate wellness organization, HealthYou partners with mid-to-large-size companies (100+ employees) to administer their wellness programs, offering a wide-range of outcome-based wellness options to promote healthy, happy and productive employees.
HealthYou offers proven solutions to employers seeking to improve the overall health and well-being of their workforce by focusing on prevention, healthy behaviors, and effects of an outcome-based program. Outcome-based programs provide the data required to gauge the program's effectiveness and financial impacts, specifically in verifiable reduced claim costs and increased employee productivity.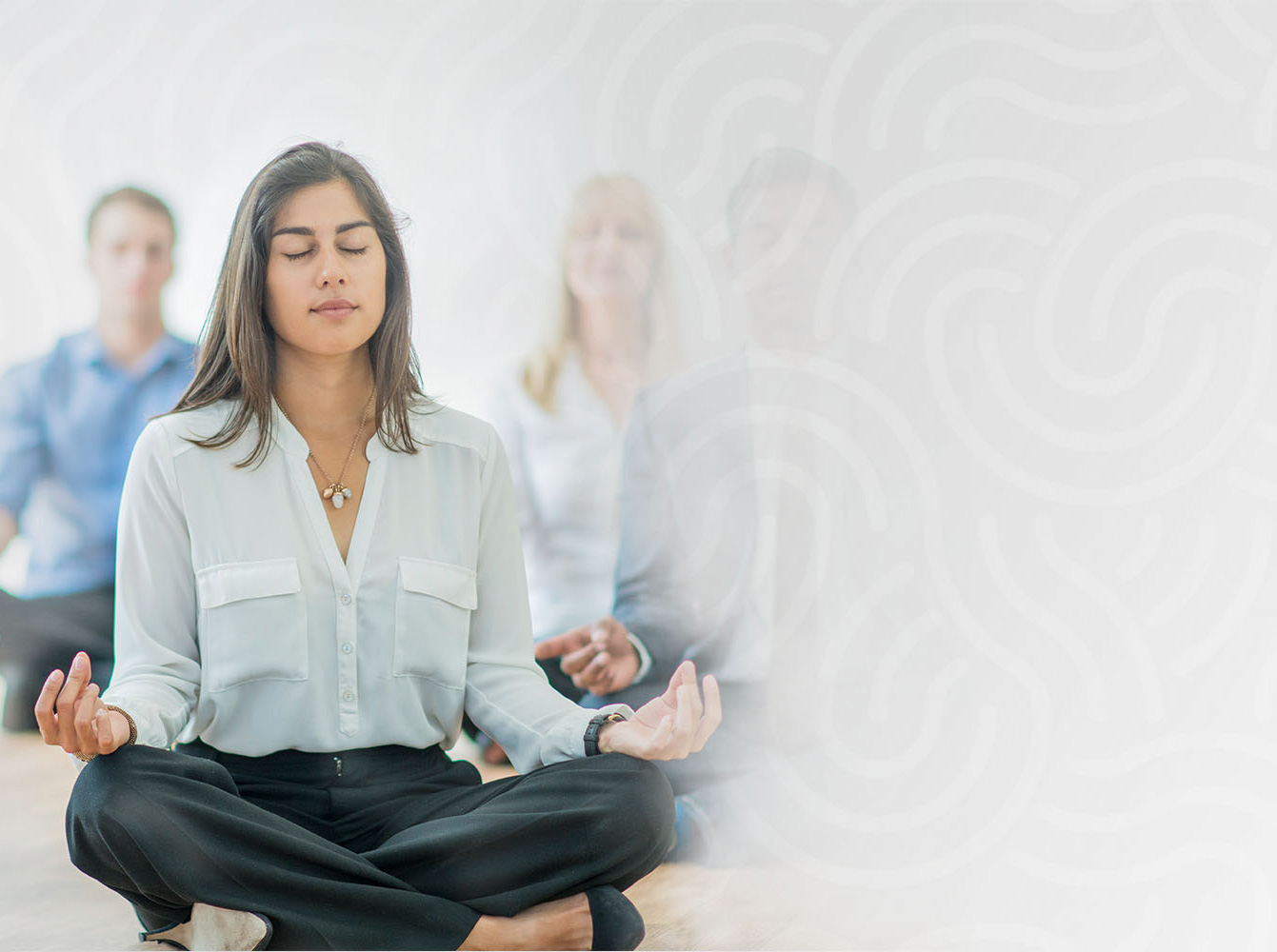 Outcome-Based Employee Wellness Programs
An outcome-based wellness program defined by the Affordable Care Act [ACA] is an employer-sponsored health and wellness program that utilizes outcome-based incentives to encourage employee participation.
HealthYou's wellness programs focus on behavior changes in the employee to raise health awareness. Employees are motivated to engage through challenges and incentives and provided the skills and tools necessary to succeed in a work culture that supports healthy lifestyle behaviors.
ACHIEVE MORE WITH AN OUTCOME-BASED WELLNESS PROGRAM
Align employer's benefit goals and budget through a work culture that embraces wellness.
Improve year-over-year workforce health improvement outcomes resulting in lower health claim costs.
Empower employees to self-manage their health and well-being.
CREATE VALUE WITH AN OUTCOME-BASED WELLNESS PROGRAM
Add an employee benefit that is tangible, interactive, and engages employees.
Access high-touch health coaches to help employees with health needs or those on a trajectory toward imminent health issues.
Educate employees through easy to understand and applicable researched based clinical improvement material.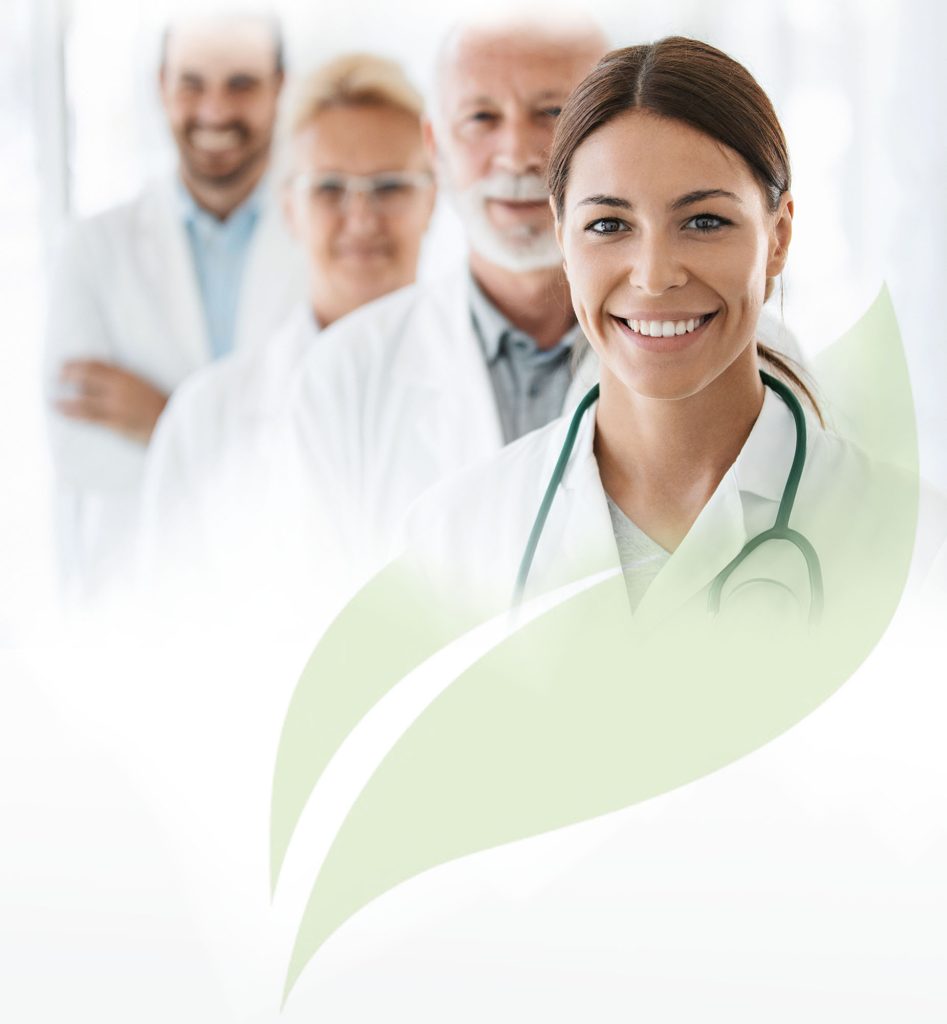 HEALTHYOU'S CLINICAL TEAM
Under the direction of our Medical Director; a board-certified Internist, Cardiologist and Electrophysiologist, the HealthYou Team consists of:
Registered Dietitians
Registered Nurses
Exercise Physiologists
Certified Wellness Coaches
Clinical Research Coordinators
Data Analysts
This expansive list of health disciplines allows HealthYou to match the expertise of our clinical team to the specific needs of the employer and its employees.
HealthYou utilizes Evidence-Based Health Coaching (EBHC) methodologies which consists of using skillful clinical, conversational strategies and interventions to actively and safely engage employees in lifestyle and behavioral changes to better self-manage their health, their known health risks, and acute or chronic health conditions.
The effects are improved health outcomes, reduced health risk(s) and decreased healthcare costs, resulting in optimal results for the employer and the organization's most important asset – the employees.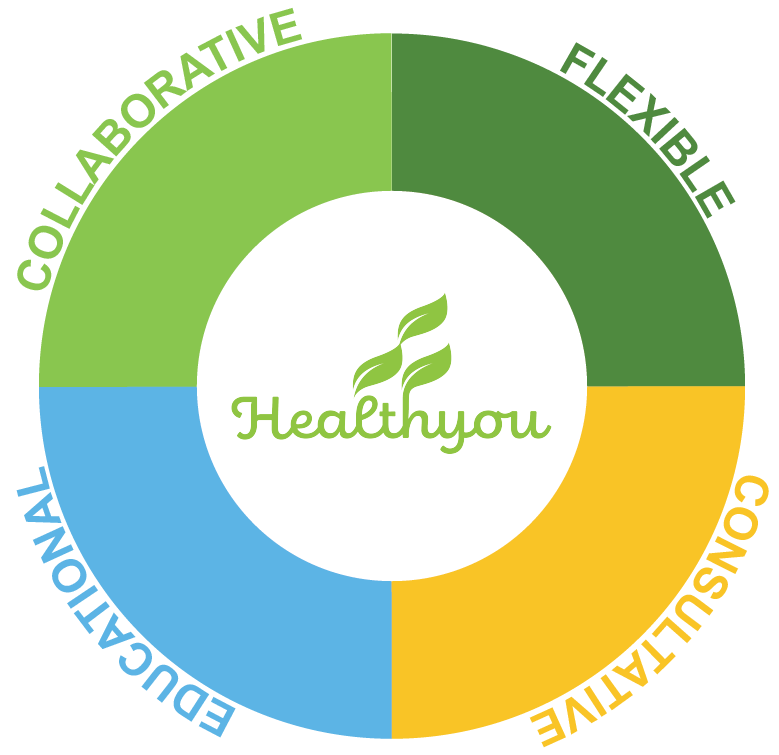 WHY WE ARE DIFFERENT
HealthYou Is Your Partner In Corporate Wellness
As a leading corporate wellness company, our programs target specific health risk markers as predictors of future disease. The HealthYou health coaching team interfaces with employees to assess their physical, mental and stress capacities.
HEALTHYOU'S APPROACH IS:
COLLABORATIVE – Our team works in close partnership with the employer's human resource department to curate a uniquely designed program that matches the needs of the workforce.
FLEXIBLE – Wellness activities are developed based on employer objectives and employee feedback.
CONSULTATIVE – Our health coaches offer personalized and meaningful connections with employees, helping them to navigate their wellness journeys based on their current health status.
EDUCATIONAL – Employees are educated through easy to understand clinically researched lifestyle improvement material.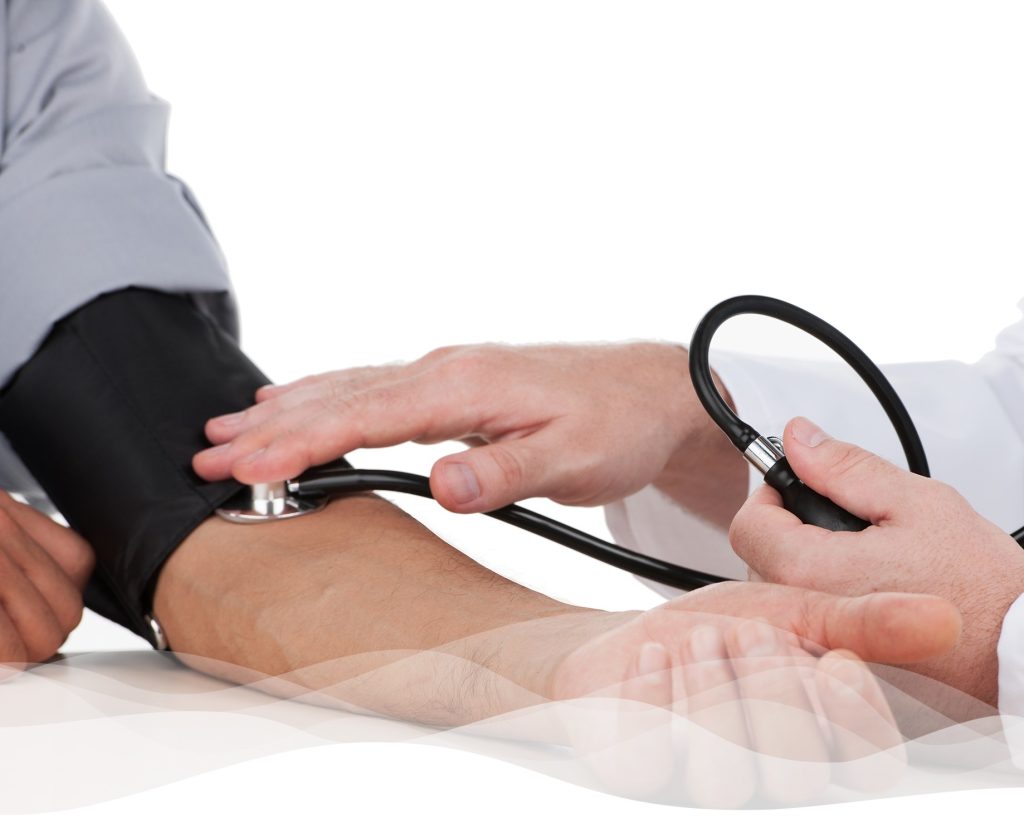 EMPLOYEE ONSITE HEALTH SCREENINGS
Includes biometric health screening, clinical consultation to discuss findings, with a review of employee concerns and questions.
HEALTH SCREENINGS CONDUCTED ON-SITE AT EMPLOYER'S LOCATION(S)
HealthYou clinicians conduct comprehensive employee health screenings at the employer's worksite. The foundation of our wellness programs are the health risk markers measured during the biometric health screenings.
To detect metabolic and cardiovascular risks, a fasting lipid panel (total cholesterol, LDL, HDL, triglycerides, risk ratios) and blood glucose are screened via a finger stick with immediate results reported to the employee by a HealthYou clinician.
The screening also includes the following health measurements: waist circumference, body mass index (BMI), weight, blood pressure, and a personal medical history reviewed by the clinician.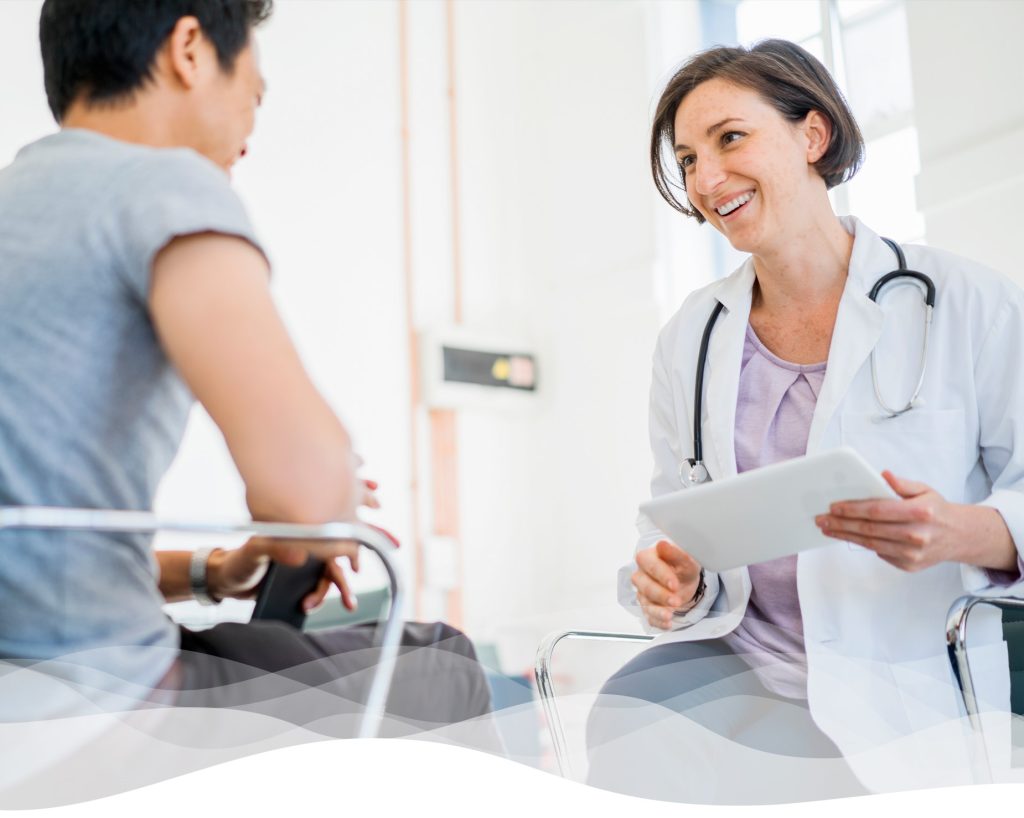 TARGETED HEALTH COACHING BASED ON OUTCOME OF HEALTH SCREENING
Addresses lifestyle choices, establishes health goals and implements employee progress tracking with ongoing clinical consultations.
PERSONALIZED WELLNESS COACHING
The majority of HealthYou's wellness coaches hold advanced certifications in their perspective area(s) of wellness specialty. Each skilled health coach interacts with employees on a personal level, building trust and confidence with the employees to successfully transition them through the process of improving lifestyle behaviors and achieving long-term health.
Coaching sessions are available in-person, virtually, telephonic, or via email correspondence to guide employee's behavior through lifestyle modifications and intervention strategies to improve employee health outcomes.
Health coaching sessions are customized for each employee to meet his or her personal health goals. Health coaches adjust [what] for progress made under the coaching program. Lifestyle topics discussed with the employee may cover the following topics:
Chronic Health Conditions Resulting from Unhealthy Behaviors
Medications
Mental Health
Nutrition
Physical Exercise
Stress
Tobacco and/or SUbstance Abuse
Weight Management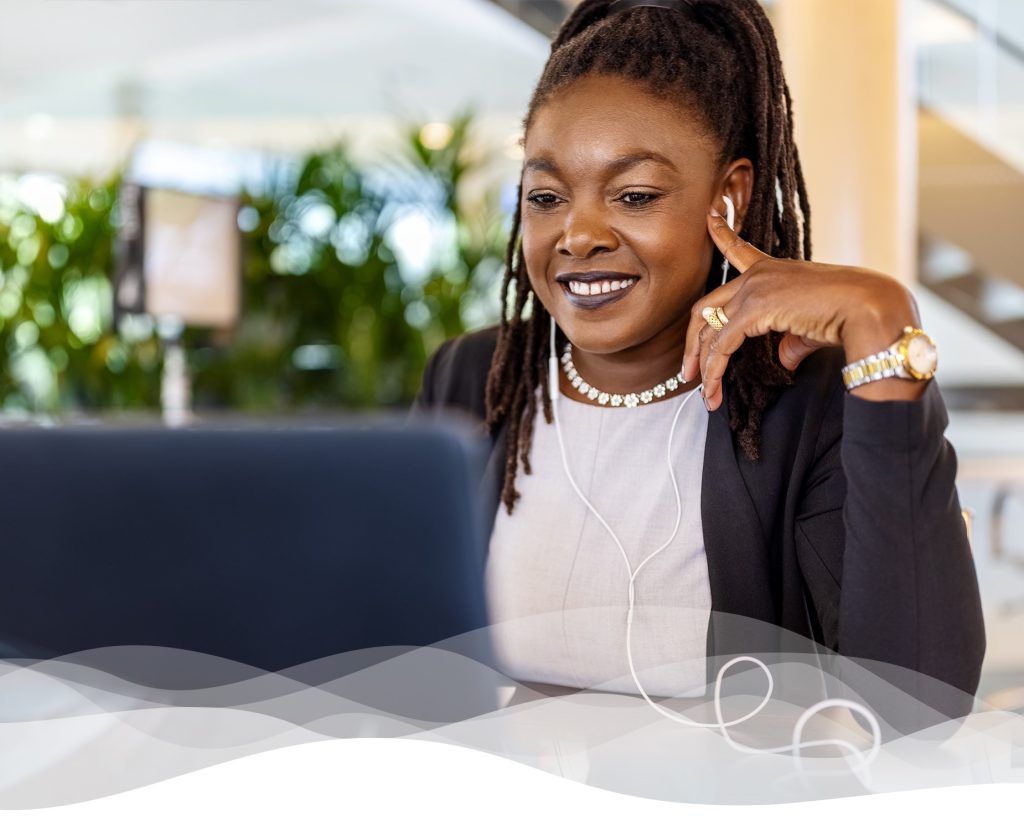 EMPLOYEE-CENTRIC WELLNESS PORTAL
The mobile-friendly portal offers engaging incentive programs, interactive challenges and activities with an online employee scheduling feature.
WELLNESS PORTAL DESIGNED SPECIFICALLY FOR EMPLOYEES
HealthYou's employee portals provide personalized employee self-service options that are mobile friendly, interactive, and engaging. Targeted programming ensures activities are impactful to the employees' overall wellbeing to improve their health outcomes.
The employee wellness portal offers:
Online Scheduling of Biometric Health Screenings
Online Scheduling for Health Coaching Sessions
A Broad Spectrum of Wellness News and Trends
Employee Fitness Tracking and Device Syncing
Engaging and Impactful Wellness Activities and Challenges
Employee Activity Tracker Dashboards
Customized Incentive Programs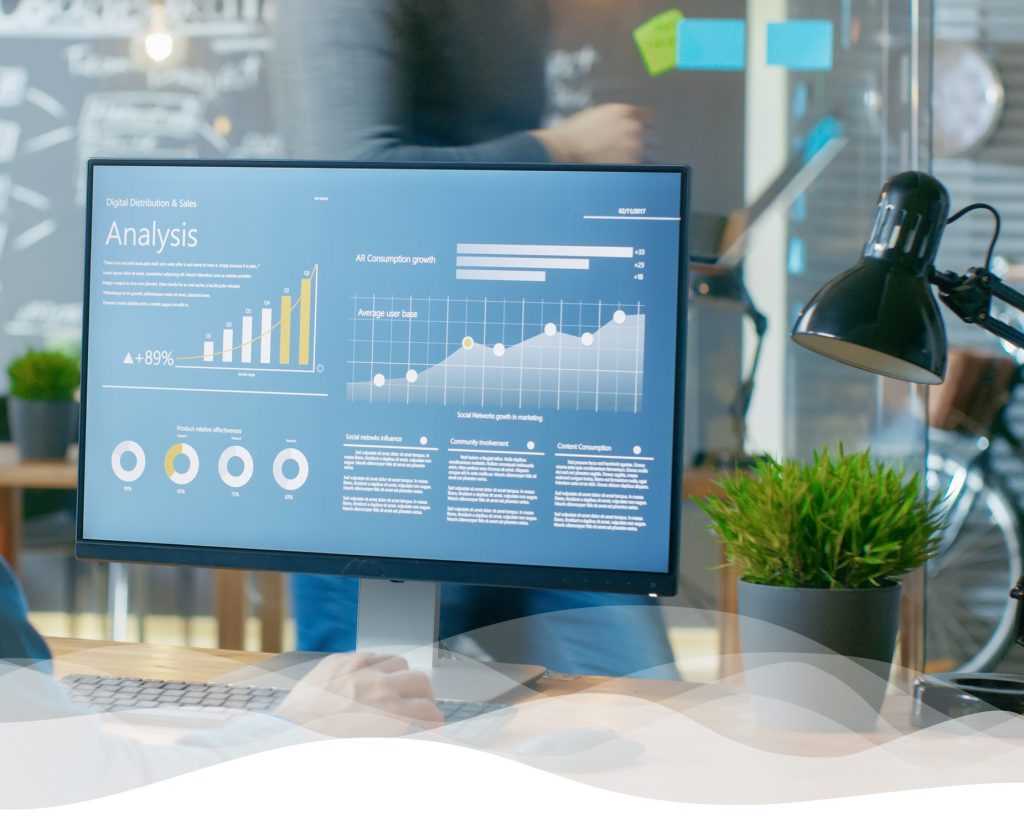 DATA REPORTING AND ANALYTICS
Detailed, actionable data is based on employee program outcomes, analysis is integrated with employee data, coaching results and national benchmarking.
DATA ANALYSIS TO TRACK PROGRAM PERFORMANCE
HealthYou offers integrated solutions to combine consented patient data with our coaching and benchmarking records to provide information that becomes actionable.
HealthYou:
Tracks sixteen different wellness tasks and activities daily, weekly, and monthly to identify and evaluate the data for immediate and future program adjustments.
Employs marketing tools and frequent data analytics to measure employee activity utilization and engagement to facilitate informed decision-making which impacts long-term outcomes and program design.
Improves employee productivity through program participation resulting in lower medical claim costs.
Clinical data may be derived from:
Medical or Prescription Drug Carriers
Healthcare Vendors Partnering with HealthYou
CLIENT FEEDBACK
Our most valued business measurement!
What our clients have to say about our programs and service.

Professional staff, excellent service! The program is a real gift to the employees. We couldn't be more grateful. HealthYou is a delight to work with. Five-Stars! Great people. Timely, competent, knowledgeable, and efficient.

The support we receive from HealthYou is phenomenal! They are always extremely responsive and collaborative in providing content that drives engagement with our team members. We value them as a partner in all of our Well Being programs

I connected with my coach and felt I could open up. You could tell my health mattered [and that] my coach enjoys his job. Thank you for making my risk aware to me. Best screening I have experienced!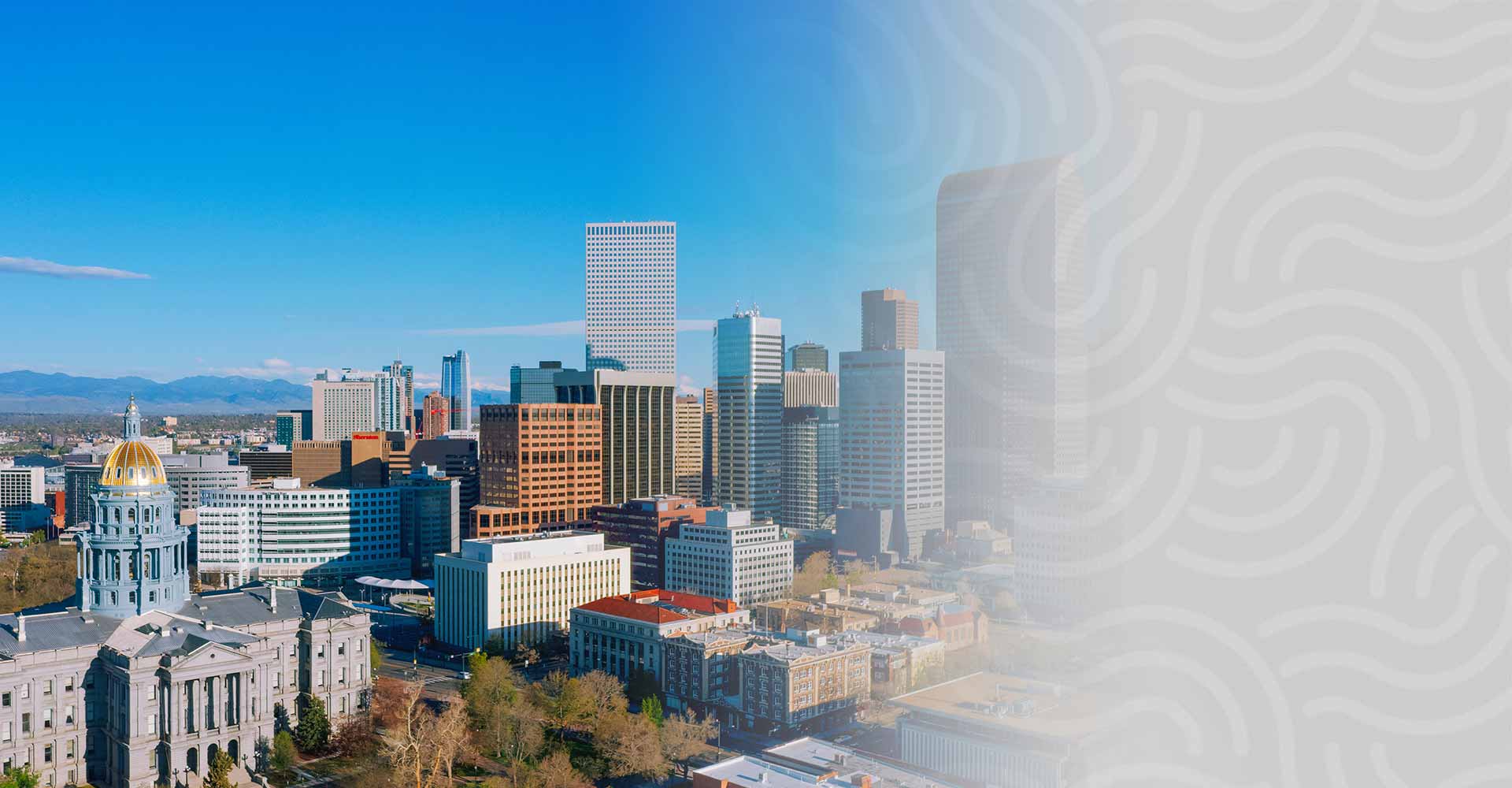 WHO WE SERVE
REGIONAL AND NATIONAL EMPLOYERS
HealthYou provides corporate wellness solutions to companies with one hundred or more employees on a regional and national level. HealthYou tailors its programs to achieve optimal outcomes based on employer objectives. Our team of professionals travel to the employer's location(s) to provide on-site biometric health screenings and support services.
Our client base encompasses:
Public Sector Municipalities
Private Employers
Self-Funded Organizations
Multi-State Corporations
Hotels and Resorts
Medical Clinics
Mid to Large Size Companies